Avionics News, a monthly publication from the Aircraft Electronics Association, featured Airtext in their November 2020 issue.
"Airtext promises to solve the problem of staying connected electronically to business, friends, and family in a package flexible enough to fit in smaller general aviation aircraft – but without the high cost of a traditional internet option. And Airtext is no slouch in its depth of service…"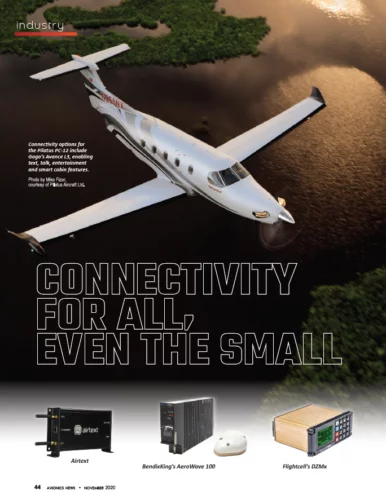 The PDF of the article is available here.