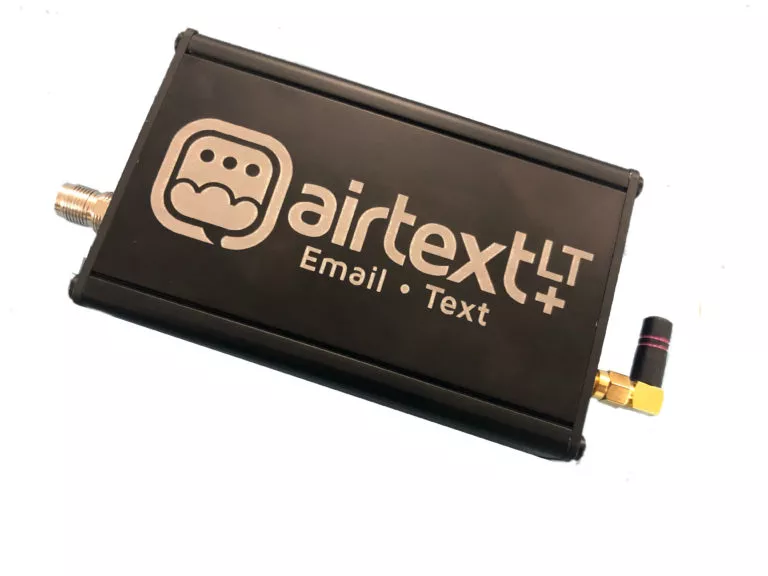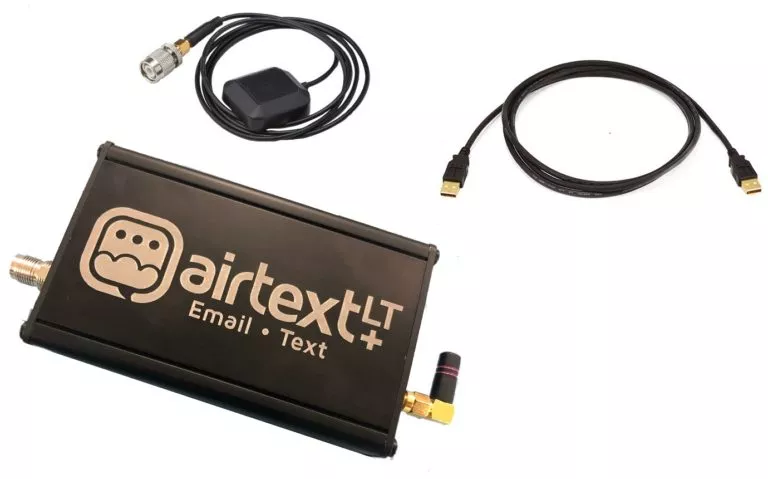 Send and receive text messages in flight at any altitude
Send and receive emails using the Airtext app using your regular/native email address
Uses the Iridium satellite network, with coverage everywhere in the world – even on the ground or at sea
Supports up to 6 simultaneous users with Bluetooth Low Energy (Bluetooth Pairing Not Required)
All passengers have private conversations
Can automatically send takeoff and landing messages to favorite contacts
Request and receive D-ATIS, METARs, ASOS, and TAFs, anywhere in the world
No installation – device is the size of a cell phone and can move between aircraft
Free AirText app makes it easy to send and receive messages and emails
Measures 4.75″ x 3″ x 1″ and weighs a pound
AirtextLT testimonial from popular Aviation YouTube personality Premier 1 Driver:
---
Includes AirtextLT unit, carrying case, 6ft USB-A to USB-A power cable, and portable Iridium Antenna
---
The Annual Subscription is $500/year and includes the first 2500 messages. After that, additional messages cost 5 cents.
Email usage requires a $100 prepayment for email charges that is depleted as emails are used. Email headers are automatically sent up at 10 cents each and selected emails can then be download for between 25 cents and 1 dollar.