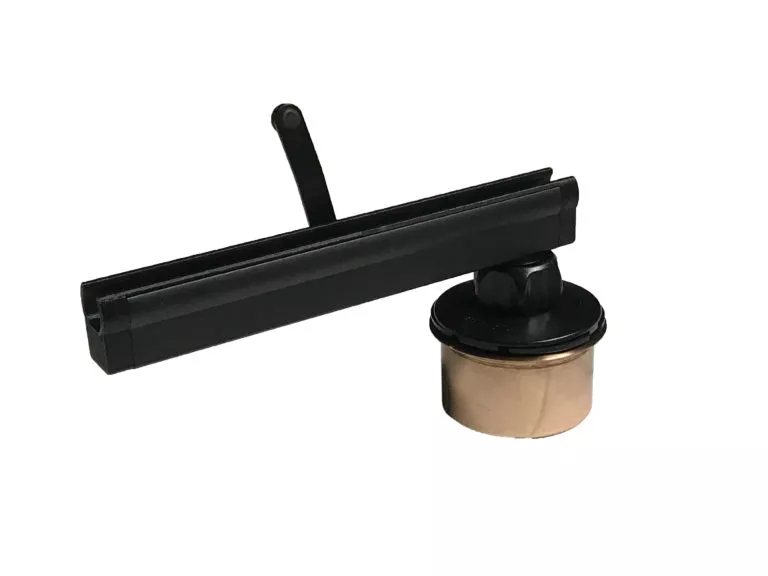 Do you have too many devices without anywhere to put them? Tired of holding your tablet for a two hour flight? Purchase our adjustable cup holder mount that will fit in the smallest "Coke Can" cup holders in a Pilatus all the way up the biggest in a Global or Gulfstream. The length is ideal for many tablets including iPads. It features an adjustable base, extruded aluminum channel, and soft plastic inserts to keep from scratching screens. 
This version (Right Hand) is designed for the Co-pilot side of the airplane when facing forward. If the cup holder to be used is on your right when viewing the tablet, this is the version needed.
Channel Length:  8.25″
Channel Height: .625″ 
Channel Depth: .530″
Material: Extruded Aluminum with soft plastic inserts to prevent scratching the screen
---
Includes AirtextLT unit, carrying case, 6ft USB-A to USB-A power cable, and portable Iridium Antenna
---
The Annual Subscription is $300/year and includes the first 500 messages. After that, additional messages cost 5 cents.
Email usage requires a $200 prepayment for email charges that is depleted as emails are used. Email headers are automatically sent up at 10 cents each and selected emails can then be download for between 25 cents and 1 dollar.
An Airtext permanent phone number is also required for each user that wants email access ( $25/per user/per year)