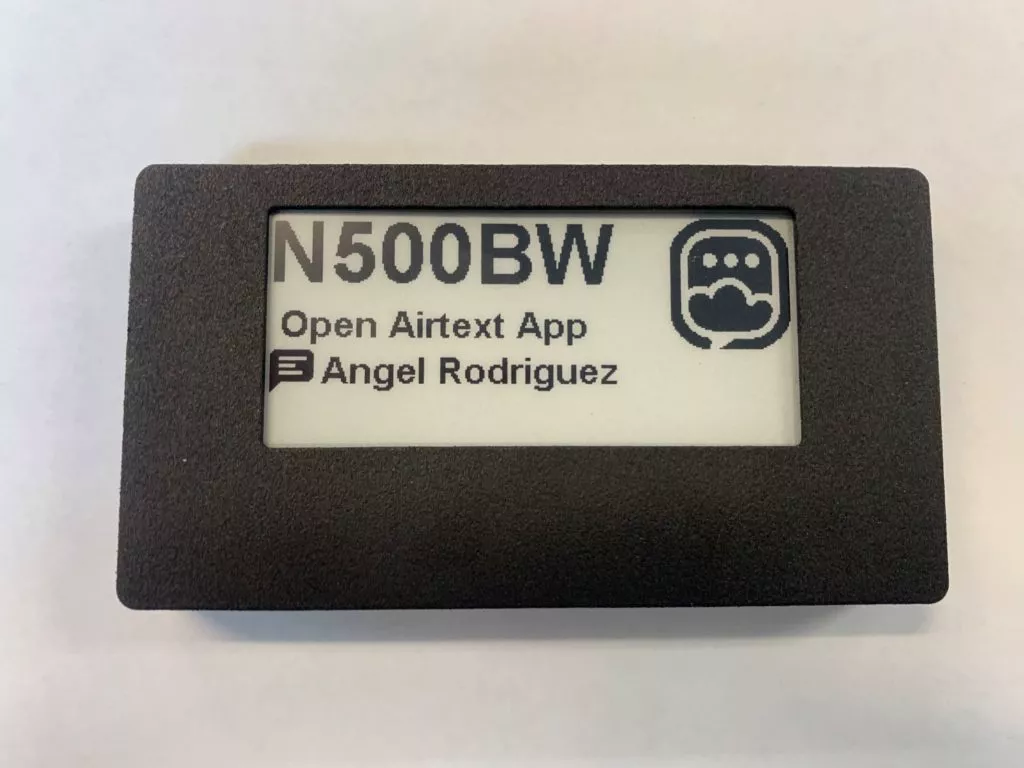 About the Airtext Annunciator
The Message Annunciator is a 3" E-PAPER display used to inform the pilot that there is a message waiting for someone in the plane. Once the Airtext app is opened and the message is reviewed, the annunciation will be cleared.
Six Months Battery Life (replaceable AAA)
Bluetooth Low Energy Connection
Loose equipment that can be easily mounted with Velcro®
4" (W) x 2.25" (H) x .5" (D)
The Message Annunciator can also be used with the Airtext Customer Portal and Fleetlink. A message can be sent from the ground notifying the pilot to open the Airtext app for communication. The unit can be customized to display the Aircraft tail number.